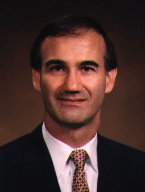 Thank you for your interest in my practice. I have been here in Somerset, NJ since early 2001. It is a small office that specializes in Family Practice seeing both adults and children. Since it is small, we are able to serve our patients in a very personal manner, honoring each patient's individual needs.
Before becoming a doctor, I worked 17 years as an engineer and engineering manager at AT&T Bell Labs. I have BS and MS degrees in electrical engineering from Duke University and an MS degree in computer science from NJ Institute of Technology.
On my 40th birthday, I started medical school at UMDNJ Robert Wood Johnson. I then completed my residency in Family Practice at Robert Wood Johnson University Hospital and St. Peter's University Hospital in New Brunswick, NJ. After a 6 month stint in North Brunswick helping out a doctor who had been hospitalized, I opened my office as a solo practice doctor so that I could serve my patients in the best way I know how. From the first telephone call to our office, you should notice a difference in the way you are treated.
Please check out our site for details of our services, the insurances that we accept, as well as health information that I would like to highlight through this site. Thank you again for visiting us and I hope to see you soon in our office in Somerset, NJ.
SPECIAL ANNOUNCEMENT:
I am pleased to announce that the new film project "All the Rage - Saved by Sarno" documenting the work of Dr. John Sarno, MD is opening June 23rd at Cinema Village in New York City! There are screenings Friday, Saturday and Sunday at 1:00, 3:00, 5:00, 7:00, & 9:00 PM daily. The filmmakers and special guests will be doing Q&A after every show. This is a very important film and I highly recommend it for you, your family and your friends. Awareness of the role emotions play in our chronic pain (mental and physical) is the first step toward eliminating the pain and this film raises that awareness.
You can click on this link to pre-order tickets now. (Click the link, then scroll down to see screening times and purchase tickets).

The film is also playing at festivals across the country in June.
June 2- Sedona, AZ - Illuminate Film Festival
June 3- Chicago- Chicago Underground Film Festival
June 6- New Haven - New Haven Doc Fest
June 10- San Francisco - SF Doc Fest
June 17- Asheville, NC - Grail Moviehouse

All the Rage - Trailer from rumur on Vimeo.
---